Free Medical Camp Between Karatina University And Karen Hospital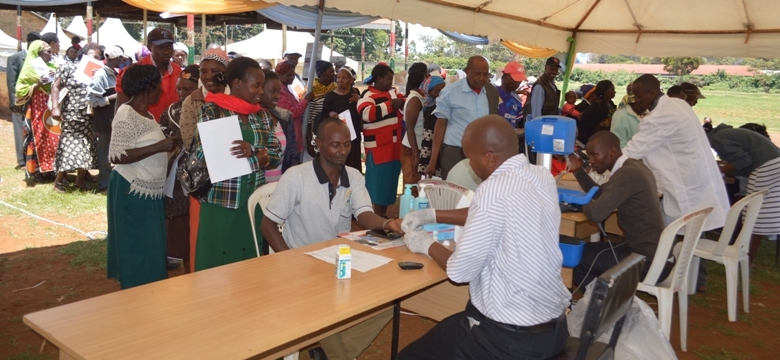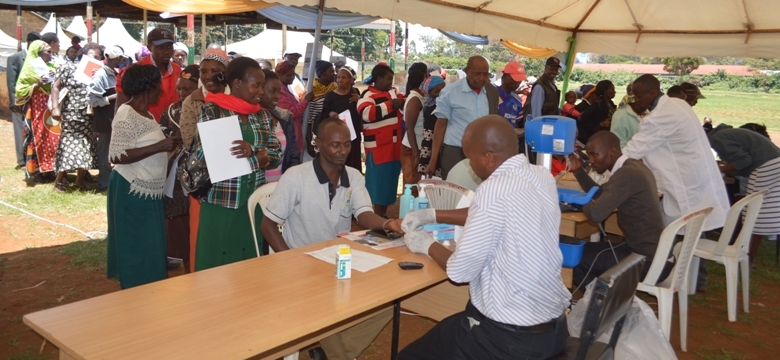 Karatina University in partnership with Karen Hospital, Nairobi, organized a free medical camp on Saturday, 16th December, 2017 at the Main Campus for the residents of Mathira East and Mathira West Sub-Counties. Five senior nurses from Karen Hospital, two clinicians and eight nutritionists led by Dr. Stanley Wahome of Karen Hospital came with medical supplies to offer free medication to the patients. Twelve nurses from KMTC, Nyeri and the University's medical staff also teamed with the group to offer the services.
A total number of 380 patients were treated and given free medication. The patients were ferried to the venue by University buses from all major shopping centres in the sub-counties. There was a lot of excitement from the members of public as they alighted from the Karatina University buses, some coming to the University for the first time. The patients were also ferried back home after treatment. The camp started off with a health talk by the Karen Hospital staff on different types of cancer, their preventive measures and possible treatments. Dr. Wahome, on behalf of Karen Hospital, conveyed greetings from the CEO, Dr. Betty Gikonyo. He indicated that Dr. Gikonyo is very much committed to partnering with Karatina University in helping to promote healthy living among the residents of Nyeri County. Some of the medical checks provided included blood pressure, blood sugar, BMI, and other general examinations. Patients who required referrals and were assisted accordingly.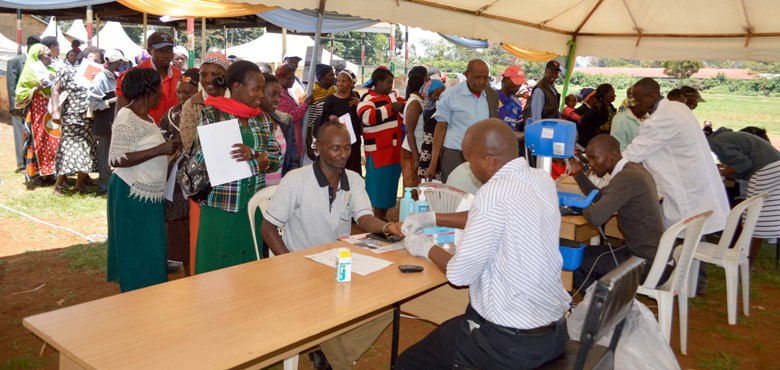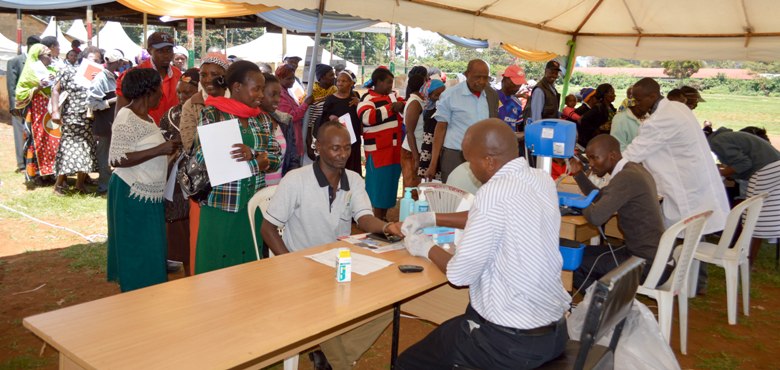 The medical camp was officially opened by the Deputy Vice Chancellor (ARSA), Prof. P. Aloo-Obudho who welcomed the members of public on behalf of the Vice Chancellor. She noted that is the exercise was part of the University's social corporate responsibility to the surrounding communities. The uniqueness of the camp is that local community leaders were involved in the planning process especially to assist in mobilizing members of the public. She encouraged the members of the community to access the quality services especially in provision of university education.
The community leaders appreciated Karatina University for her concerns to the welfare of the local people and committed to support the University in all its endeavours. The university will strive to enahance community outreach activities to remain relevant to the people within its surrounding and beyond.